Gateway University is a leader in the field of soul-centered Spiritual Psychology, exploring the interface between spirituality and psychology. The combination of spiritual practice and deep psychology work offers maximum growth in today's stress-filled world.
While the etymology of the word psychology stems from "psyche" or soul, contemporary psychology is sorely lacking in the study of the soul. Spiritual Psychology provides the bridge to the soul, integrating the body, emotions, mind, intuition, soul, and spirit.
Degrees are offered in:
Spiritual Psychology
Transpersonal Education
Transpersonal Psychology
Energy Psychology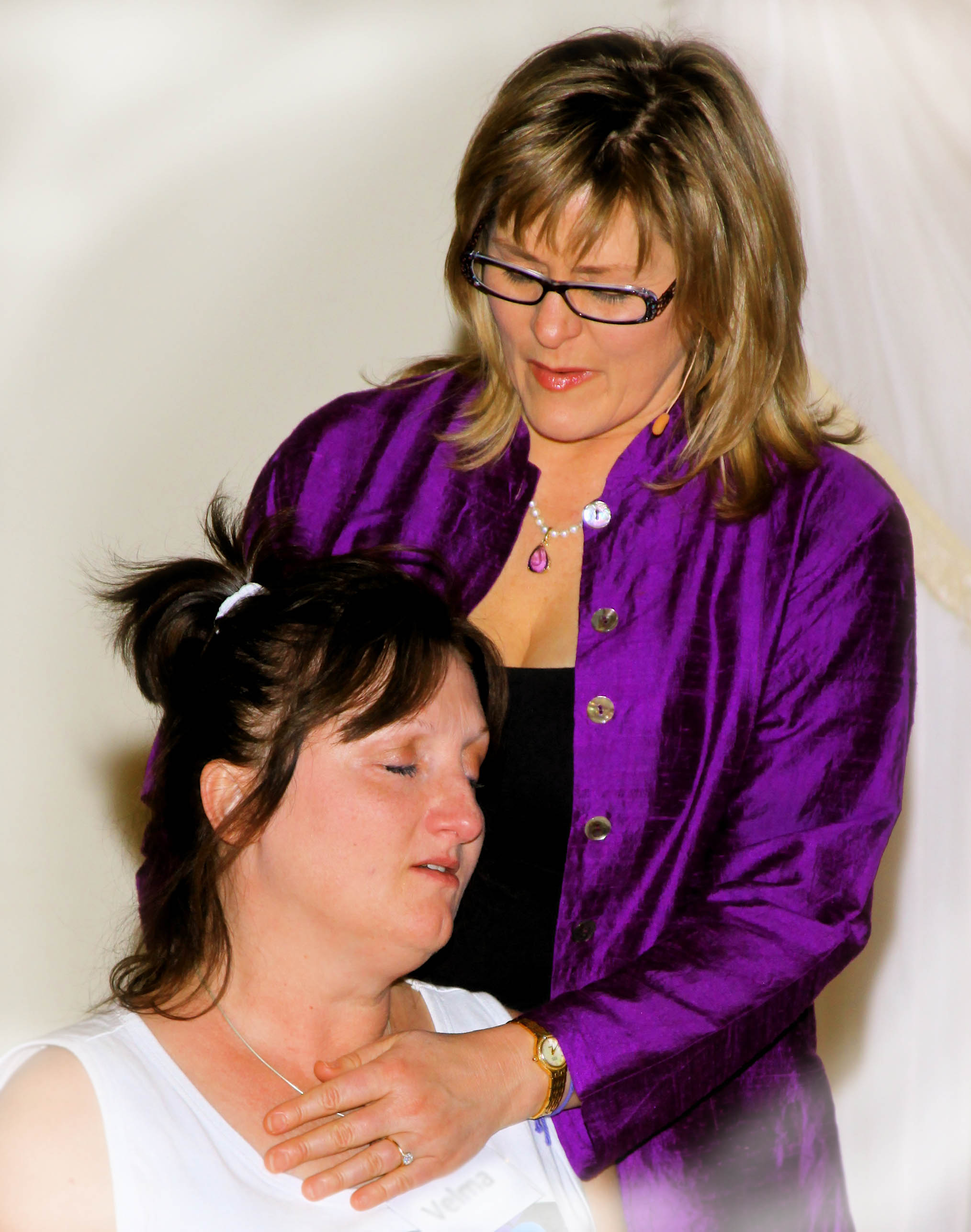 A unique feature of the Gateway School of Spiritual Psychology curriculum is consciousness expansion. Each student experiences transformation as she literally feels the energies of her soul and inter-dimensional Being. Gateway University programs are experiential and life-changing, accelerating personal growth.
Spiritual Psychology Consciousness curriculum includes:
Meditation
Mystical Skills
The Structure of Consciousness
Psychology of Higher Consciousness
Spiritual Initiation for Contemporary Living
Spiritual Psychology Counseling Curriculum includes:
Mystical Dream Training
Voice Dialogue and Self-Interview
Regression Counseling
History and Strategies of Spiritual Psychology
Counseling Practicum
Transpersonal psychology integrates spiritual and transcendent aspects of human experience with the framework of modern psychology.
The Transpersonal is defined as "experiences in which the sense of identity or self extends beyond (trans) the individual or personal to encompass wider aspects of humankind, life, psyche, and cosmos. It has been defined as "development beyond conventional, personal, or individual levels."
Are you feeling called into a private counseling practice? This degree helps to prepare you for working with clients.
Issues considered in transpersonal psychology include:
Spiritual self-development
Self beyond the ego
Peak experiences
Mystical experiences
Systemic trance
Spiritual crisis
Spiritual evolution
Religious conversion
Altered states of consciousness
Spiritual practices
Sublime and/ or unusually expanded experiences of living.
NOTE: Gateway does not prepare students to sit for state licensing exams.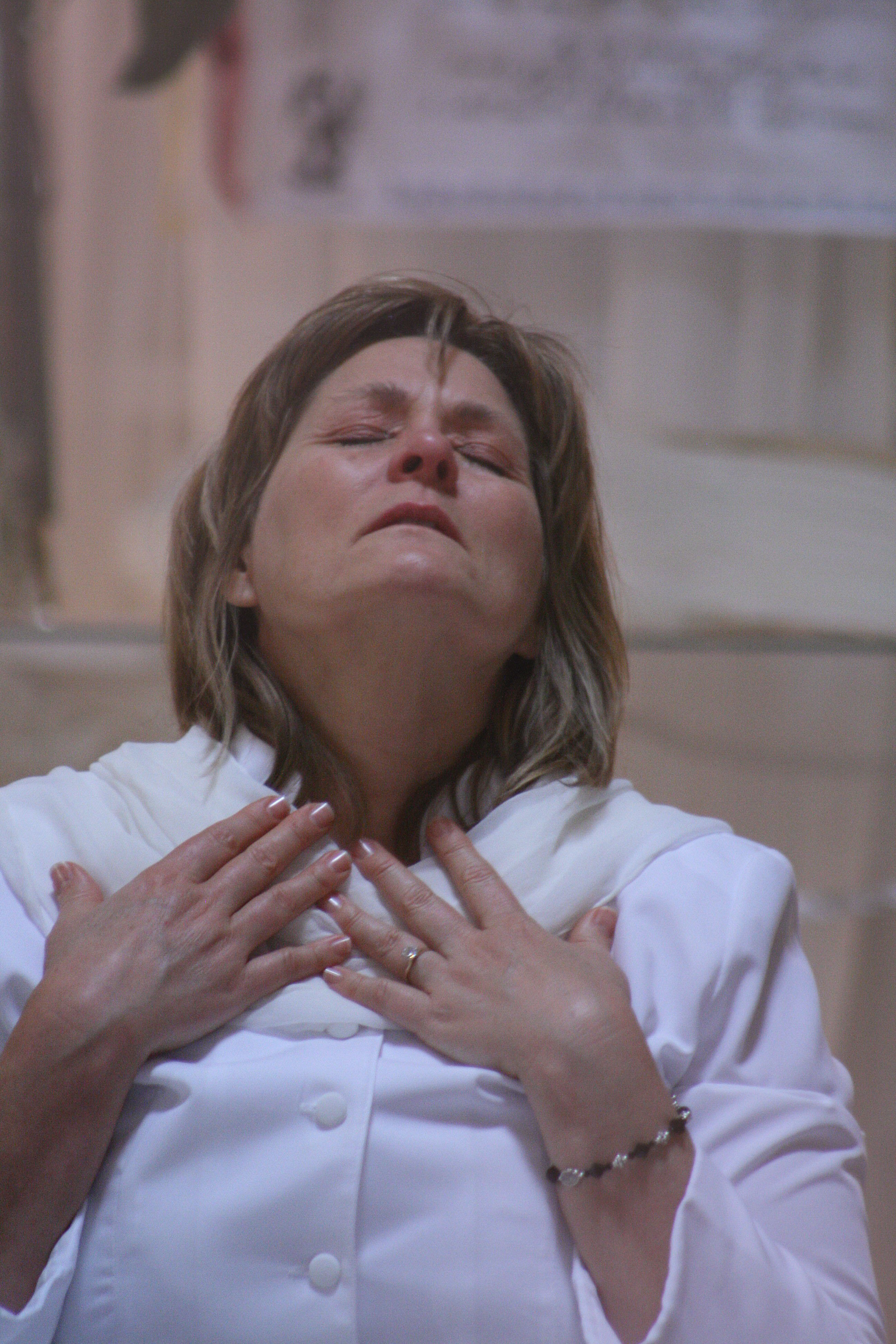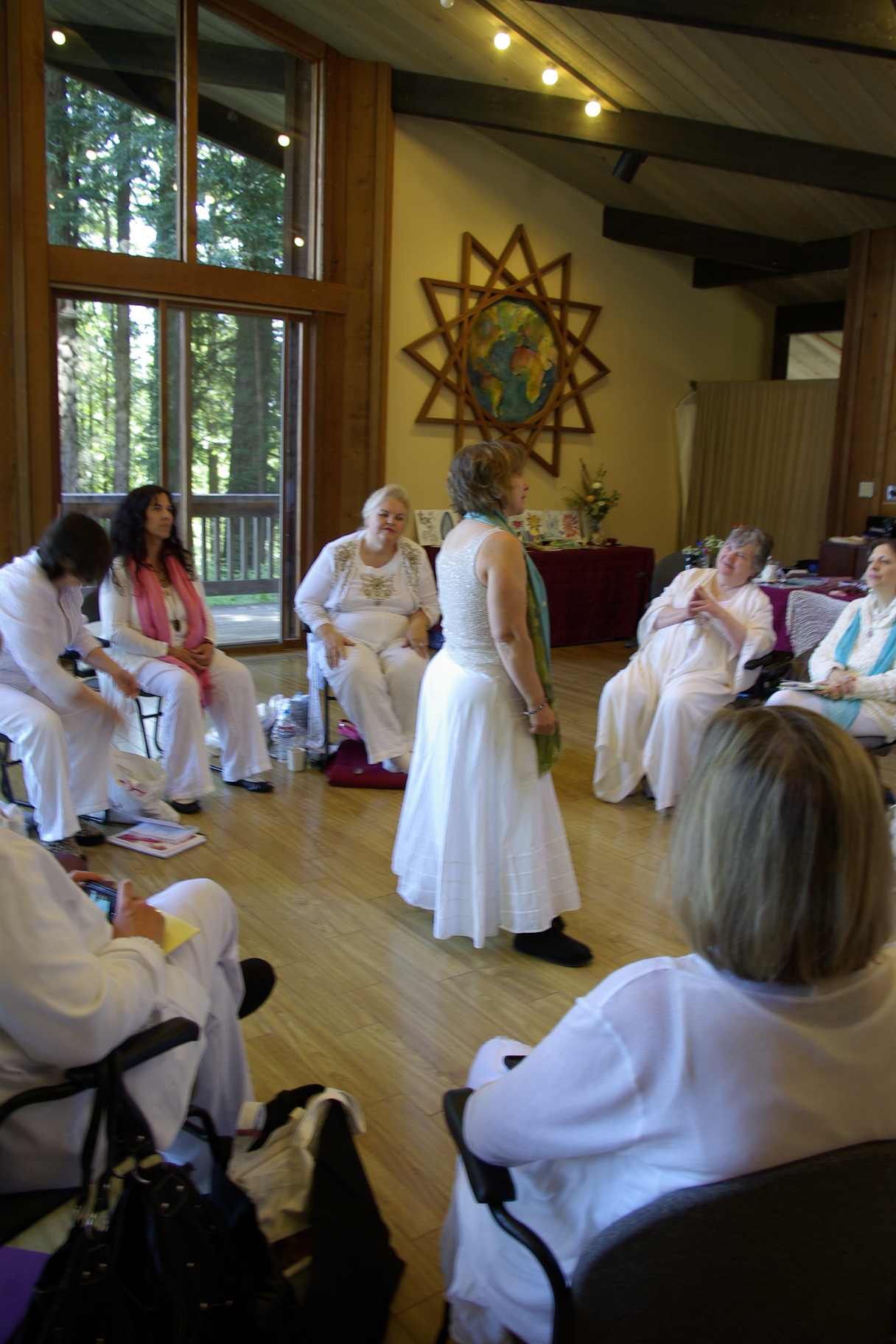 The Transpersonal Education degree is designed for entrepreneurs who vision opening consciousness learning centers, develop training and certificate programs, become teachers, coaches, and leaders, or have a private counseling practice.
Do you turn personal transcendent experiences into music, art, poetry, literature, courses, or programs for others? Is the focus of your life to create experiences for others in which the sense of self extends into mystical realms?
This course of study provides a balance of psychology, mystical arts, esoteric science and conscious capitalism. You'll learn to bridge societal views of physical reality and multidimensional inner realities to transform, heal, and expand conscious culture. Curriculum is designed to foster new thought leaders.
With guidance from your mentor, you will convert your vision to a business plan, then implement product creation, set up your counseling/ healing practice, design digital strategies to get clients, and open the doors to your private practice or consciousness center.
Energy psychology is based on the broad theory that mental health and physical health conditions are related to altered flow and function in the body's electrical energy and energy fields. The idea that the body's electrical field can be manipulated to produce healing and spiritual development is a root of many ancient and modern approaches to medicine.
The underlying principle is that traumatic memories and fears create a state of hyperarousal in some individuals. This is described as increased psychological and physiological activities of tension, pain, feelings of dread, jumpiness, sleeplessness, and anxiety.
Energy psychologists provide simple methods to retrain the brain, helping clients overcome physical and emotional reactions that affect health and well-being more quickly than talk therapies alone.
A few modalities include:
Acupressure techniques like EFT - Emotional Freedom Technique (Tapping) and TAT Tapas Acupressure Technique
Botanical medicine
Imagery
Flower and gem essences
Aromatherapy
Healing Touch
Intuitive practices
Mind-Body therapies
Pyschoneuroimmunology
Reflexology
Spiritual healing & prayer
Meditation
Nonlocal therapies
Reiki
Yoga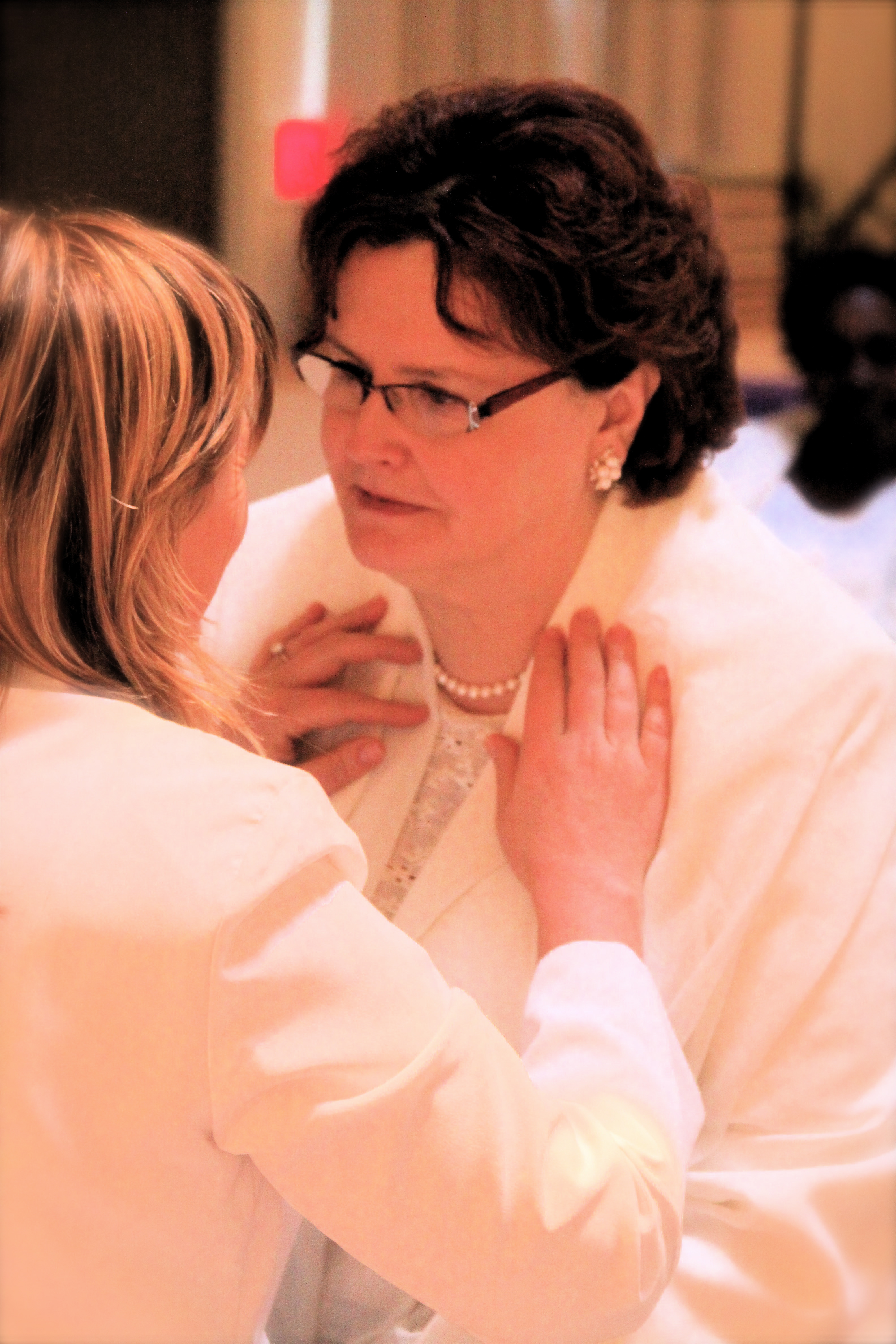 Core Curriculum
Master's Degrees
Spiritual Psychology
PSY501 Visioning Your Spiritual Psychology Practice and Philosophy. Imagine someone asks you, "Why Spiritual Psychology?" To answer, you must understand the definition and how it applies to your work. You'll start with a short research project to name the founders, authors, and new thought leaders who are most closely aligned with you work. Then you'll explore the transformation you provide to your clients as we start to convert this understanding into your business model.
PSY502 Philosophy of Spiritual Psychology
PSY503 Counseling Theories, Strategies, & Skills
PSY504 History & Strategies of Spiritual Psychology
PSY506 Legal and Ethical Issues in Counseling
PSY509 Spiritual Counseling Practicum
PSY510 Spiritual Counseling Internship
PSY512 Designing Your Spiritual Counseling Practice
PSY521 Self Interview Skills
PSY531 Expand Your Soul Mission
PSY550 Directed Independent Study
PSY552 Independent Study: Research Bibliography
Transpersonal Educator
TE501 Visioning Your Transpersonal Educator Model
TE502 Philosophy of Transpersonal Entrepreneurship and Innovation
TE503 Platform Assessment
TE504 Platform Development
TE505 Signature Product that Conveys your Key Message
TE510 Team Building Skills
TE511 Transformational Design
TE512 Social Media for Community Building
TE513 Leadership in Community Building
TE514 Collaboration. Connecting with working partners, clients, and other significant players in your network cultivating global and local relationships. Identify peers, organizations, and opportunities for expanding your reach as you enter the greater consciousness community of humanity.
TE515 The Art of Teaching
TE516 Expand Your Soul Mission
Therapy Tools Creation
TE520 Creativity and Design Thinking
TE521 Conscious Product R&D
TE522 Conscious Product Development
TE523 Product Manufacture & Packaging
TE524 Product Beta Testing
TE525 New Venture Launch: Educator
TE526 Develop Training Course for Product
TE527 Develop Teacher Guide & Teacher Training for Product
Online Course Creation
TE530 Online Course Design: Lead Magnet and Platform Application
TE531 Online Course Lessons: Topics, Quizzes & Survey Overview
TE532 Online Course Content Development: Video, Audio, Text, PDF, Live sessions, group support
TE533 Online Course Funnel: Content, Lead Magnet Design, Production, and Promotion
TE534 Online Course Launch Plan & Implementation
Practicum
TE550 Creative Environment & Experience
TE551 Fieldwork
TE552 Developing Creativity: An Interactive Experience
TE553 Applied Project
TE554 Transformational Social Practice
TE555 Social Practice Influencer
Master's Thesis
900 Independent Study: Research Bibliography
901 Master's Candidacy and Thesis Statement
902 Thesis: Introduction
903 Thesis: Theory
904 Thesis: Methodology
905 Thesis: Analysis
906 Thesis: Conclusion and Abstract
907 Thesis: Publication
908 Thesis: Presentation
912 Thesis: Bibliographical Essay
Doctoral Degrees
Spiritual Psychology
PSY601 Visioning Your Spiritual Psychology Practice & Philosophy
PSY602 Philosophy of Spiritual Psychology
PSY603 Counseling Theories, Strategies, & Skills
PSY604 History & Strategies of Spiritual Psychology
PSY606 Legal & Ethical Issues in Counseling
PSY607 Spiritual Psychology Practice Documentation. Develop your business name, licensing, business card, bio, key message. Session descriptions, bundles & prices. Patient intake, patient release, session evaluation, etc.
PSY608 Spiritual Psychology Practice Business Plan & Development. With your vision, philosophy, and key message, define the details of your business plan, business development and order for your launch plan.
PSY609 Get Clients! Identify seven channels through which your clients will find you. Website, flyers, events, blogs, radio, tele-summits, books, social media, etc.
PSY650 Spiritual Psychology Counseling Practicum
PSY651 Spiritual Psychology Counseling Internship
PSY652 Designing Your Spiritual Counseling Practice


Transpersonal Educator
Educational Program Development
TE620 Educational Program Creativity & Design Thinking
TE621 The Art of Teaching
TE622 Educational Program Development: Content
TE623 Educational Materials Design & Fabrication
TE627 Transformational Social Practice: Interactive
Certification Course Development
TE630 Certification Course: Creativity R&D
TE631 Certification Course: Develop Audio Visual Materials
TE632 Certification Course: Kit materials development & design
TE633 Certification Course: Beta Testing
TE634 Certification Course: Accreditation
TE635 Certification Course: Presentation
TE636 From Private Sector to Government
TE656 Therapy Tool. Design, develop, create an original tool for practitioners
Practicum
TE650 Creative Environment & Experience
TE651 Fieldwork
TE652 Developing Creativity: An Interactive Experience
TE653 Applied Project
TE654 Transformational Social Practice
TE655 Social Practice Influencer
TE657 Create your first EPK. Electronic Promotional Kit
TE658 Design a Fundraising Project
Transpersonal Psychology
TP601 Visioning Your Transpersonal Psychology Model
TP602 Philosophy of Transpersonal Psychology & Innovation
TP603 Counseling Theories, Strategies, and Skills Training
TP604 History & Strategies of Transpersonal Psychology
TP605 Clinical Diagnosis: DSM5
TP606 Legal & Ethical Issues in Counseling
TP608 Theory & Practice of Meditation
TP609 Contemporary Consciousness Techniques
TP610 Transpersonal Therapies: Eastern & Western Strategies for Transformation
TP611 Clinical Assessment & Treatment Plans: DSM5
TP631 Expand Your Soul Mission
TP650 Transpersonal Counseling Practicum
TP651 Transpersonal Counseling Internship
TP652 Your Transpersonal Counseling Practice
Energy Psychology
EP601 Visioning Your Energy Psychology Model and Philosophy
EP602 Philosophy of Energy Psychology and Innovation
EP603 Counseling Theories, Strategies and Skills Training
EP604 History and Strategies of Energy Psychology
EP631 The Science of Energy Healing: from ACEP
Doctoral Disseration
911 Surviving Your Thesis/ Dissertation
Preparation
965 Dissertation: Introduction, Handbook, and organization
921 Who Leads Your Field? Who are the top seven leading experts with Ph.D./ M.D. degrees? How does their work support yours? What gaps are you filling? List the top ten research studies in your field, identifying the five closest key phrases for your search. How do they support your topic? Are there professional associations for your topic? List them along with how their mission and membership may support your research and topic.
Step ONE: Concept Paper
955 Dissertation: Designing your Study and Support Team
958 Dissertation: Chapter 1 Introduction
956 Dissertation: Chapter 2 Review of Literature
957 Dissertation: Chapter 3 Methodology
980 Research Concept Paper
Step TWO: Advance to Candidacy
954 Dissertation: Advance to Candidacy
Step THREE: Committee Approval
Seek approval for your dissertation committee
Step FOUR: Research Proposal & Ethics
959 Statement of the Problem
952 CITI Program Training. Collaborative Institute Training initiative for Ethics in Human Subject Research. Mandatory for studies involving human subjects. Social-Behavioral-Educational (SBE).
953 Institutional Review Board (IRB) application/ approval
988 Dissertation Proposal & Research. Proposal Review.
Step FIVE: Complete Research & Writing
989 Dissertation: Writing & Research.
960 Dissertation: Chapter 4 Results & Analysis
961 Dissertation: Chapter 5 Summary Discussion
962 Dissertation: Bibliography
963 Dissertation: Abstract
Step SIX: Oral Defense
964 Dissertation: Defense
Step SEVEN: PUBLISH
Step EIGHT: Graduate!