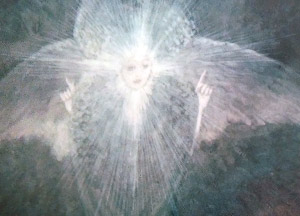 The angels say:
We are here. Always. ALWAYS. In All Ways. There is no place, or time, or situation that we are not with you.
You are a treasured Child of the Most High. As will all children, you have grown to adulthood! As in families, when children reach maturity, it is time for them to assume the mantle of authority.
This is Your TIME.
You have already mastered self-responsibility. You recognize and behave in life with great care for your influence or affect on others. You have developed compassion, kindness, and fortitude in your self, your own personal daily life, and in your interactions with others.
This is a Spiritual Initiation.
You have learned to anchor in Source. The energy of Divine Love flows through you always. Even in the moments that seem to be disconnected. When you take a step back, take a breath and relax, the energy, wisdom, and guidance of Spirit flows through you. You ARE ONE, even beyond connection.
Connection implies on and off. Connected - disconnected. In ONEness, there is no separation. Ever.
You have always been ONE with Source. Now, you are remembering this Truth. You are experiencing daily life from the knowing of ONEness. You sense the connection with all life everywhere. And just like always, you have the ability to choose what to connect with, or disconnect from, at every moment.
You may disconnect from suffering, fear, resentment, anger, cruelty. You may connect with joy, peace, sweetness, compassion, and love.
Always, the soul qualities of mercy, fortitude, determination, courage, power, and devotion are within you.
You are a multi-dimensional Being of great love and grace, power and tenderness. You are ONE.
Welcome Home to love.
Welcome Home to your Christ Self or Holy Self.
We delight in greeting you.
We place the laurel leaf strand around your shoulders and the crown of Light upon your head. We add the badge of honor upon your heart.
Welcome Home Beloved ONE.
Do you want to hear this message? Click here!
With love,
Kimberly